Union Minister of Minority Affairs, Smt. Smriti Zubin Irani also participated in cleanliness drive at the Ministry and the adjacent areas at Pt. Deendayal Antyodaya Bhawan, CGO Complex, New Delhi encouraging the Ministry staff to adopt best cleanliness practices in daily life and further inspiring greater participation in the Special Campaign 3.0.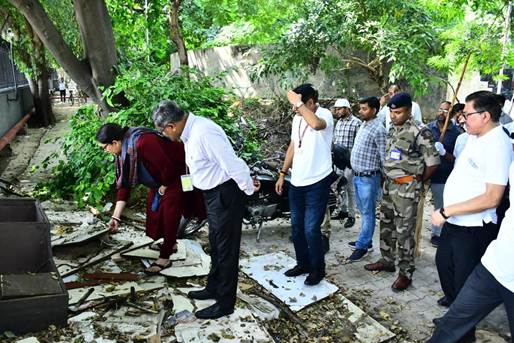 Secretary, Minority affairs, Shri Katikithala Srinivas and Additional Secretary, Minority Affairs, Shri Khilli Ram Meena reviewed the progress regularly on weekly basis and instructed all the JSs/DDG to dispose off pending References and also to weed out old files/physical records including disposal of scrap/waste material. The status of achievement in disposal of pending references are being regularly updated on the SCDPM Portal.
(i) 317 Public Grievances and 63 Appeals pending as on 14.09.2023 have already been disposed off.
(ii) Cleanliness drives have been conducted at all the four sites identified for cleanliness drive during the Special Campaign 3.0.
(iii) 1400 SQFT office space has been created by disposal of scrap and waste material.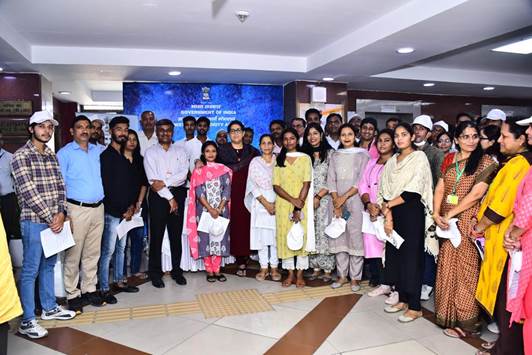 Organizations/Subordinate offices working under control of Ministry of Minority Affairs viz. Durgah Khwaja Saheb Ajmer, Rajasthan, National Minorities Development and Finance Corporation, Central Waqf Council, Haj Committee of India have also actively participated in the Special Campaign 3.0. All possible efforts are being made to make this Campaign an effective and fruitful success.
Special Campaign 3.0 is underway at the Ministry of Minority Affairs and organizations under its control from 2nd to 31st October, 2023. The main focus areas of the Campaign include effective disposal of public grievances, references from the Members of Parliament, inter-ministerial references, Parliament Assurances, cleanliness drive, disposal of scrap.
The Preparatory Phase (14th to 30th September, 2023) of the Campaign was utilized to sensitize the officials, mobilize the ground functionaries for the Campaign, identify pendency; finalize the Campaign sites; identify scrap and redundant materials.